A trusted, nurturing, online space where moms like us learn the skills, strategies, and systems that help us to crush it at motherhood instead of motherhood crushing us.
FINALLY

! How To Manage The Mess And The Madness Of Modern Motherhood
Hey there! If you were at my front door, I'd give you a hug and say, "get in here and let's visit!" And even though we're not together in person, I want you to feel exactly the same.
Does this sound like you?
Well, if any of those things describe what you're going through in your mind, then
I want to let you know you're in the right place.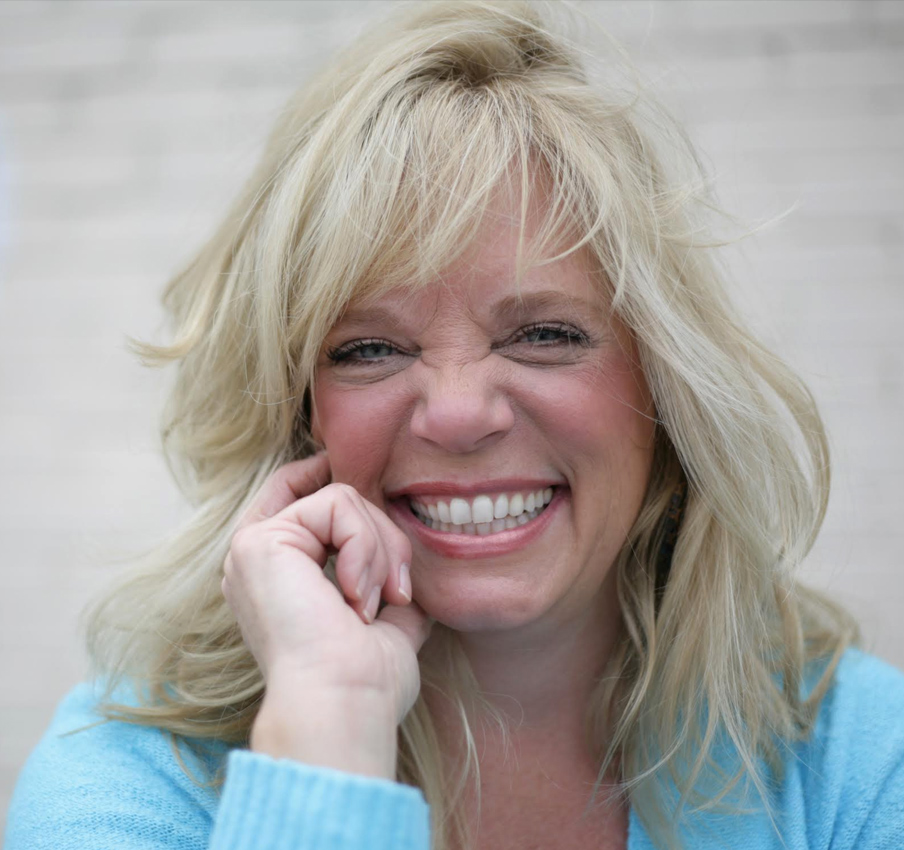 I'm

Mona Corwin

,
founder of The MomsLikeUs Academy.
I'm an Author, International Speaker, Podcaster, Network Host, and Coach to Moms. Moms probably just like you. Moms that want their marriages to last a lifetime and don't want to screw up their kids. I get it! I've been married for over 40 years and we have 5 children. I've been where you are lil mumma and I'm back with a helping hand and wisdom from the trenches. I created this Academy for you. Oh, and it's all from a Christian worldview cuz that's where the true wisdom is found.

Let me tell you, with the right strategies, practical skills, and real-life systems….
You can crush it at motherhood!
The struggle is real and in today's modern motherhood it is rampant.
Can you crush motherhood? Or will it crush you?
Lean in lil' mumma — I have the answer.
 Yes, you can crush it.
I believe that

100%

because I did it myself.
NOW, 40+ YEARS OF MARRIAGE & 5 GROWN KIDS LATER, MY FAMILY MADE IT. I MADE IT.
You just need the momentum required to learn some strategies, skills and systems that will keep you moving forward as you run your race. God's written a beautiful story for your life and He's not finished yet.
I created this because I wish there were something like it when I was a young mom.
BASICALLY I WAS YOU. ALL THOSE HARD THINGS WE TALKED ABOUT EARLIER. I FELT THEM TOO:
Yep. I get it. I remember it well. Little kids all around my feet, big kids that needed to be taken places, and a mess of a house. I'm sure my man often wondered where his hot wife went to. I even wondered where the me that use to be got up and went.
My days were chaotic and all I did was react to life every. minute. of. the. day.
I was overwhelmed, frustrated and super embarrassed that I couldn't handle the life I had dreamed of my whole life. I was barely holding it together.
I felt frustrated, and even questioned myself whether I could.
I was tired of spinning my wheels, and knew that creating momentum was the key to the happy marriage and good parenting skills I was after.
So, I set out to find a way to make it happen. Once I got past my objections and began investing in myself, I started seeing massive growth. I set out to do this, and it's happened. I now have a happy marriage and I am confident in my ability to parent even when its hard. I don't lose the momentum and I figure things out. I got unstuck.


The Help You Need All from a Christian Worldview

The MomsLikeUs Academy is a trusted, nurturing online space where MomsLikeUs learn skills, strategies, and systems that help us crush it at motherhood instead of motherhood crushing us! 
In the Academy you will receive:
Moms like

Christy

who took the course and got her ah ha moment: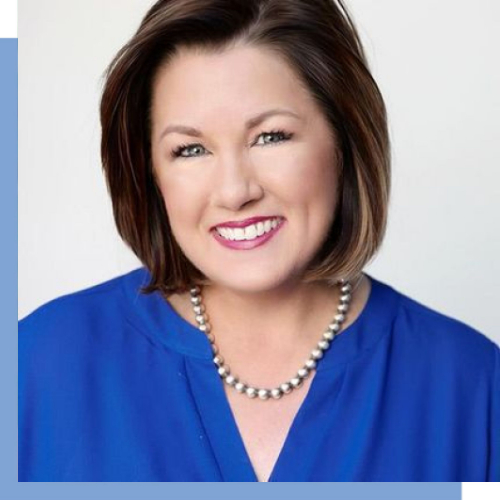 "Mona Corwin helps me with ALL of it. My husband, my kids, my home, my work, my faith and even dinner! She's been where I am and when I feel overwhelmed and like I Just. Can't. Do it. Mona reminds me not only who I am, but whose I am. And she does it all with her sweet southern charm and loving heart."
–

Christy Largent

, Int Speaker
As well as moms like

Tina

: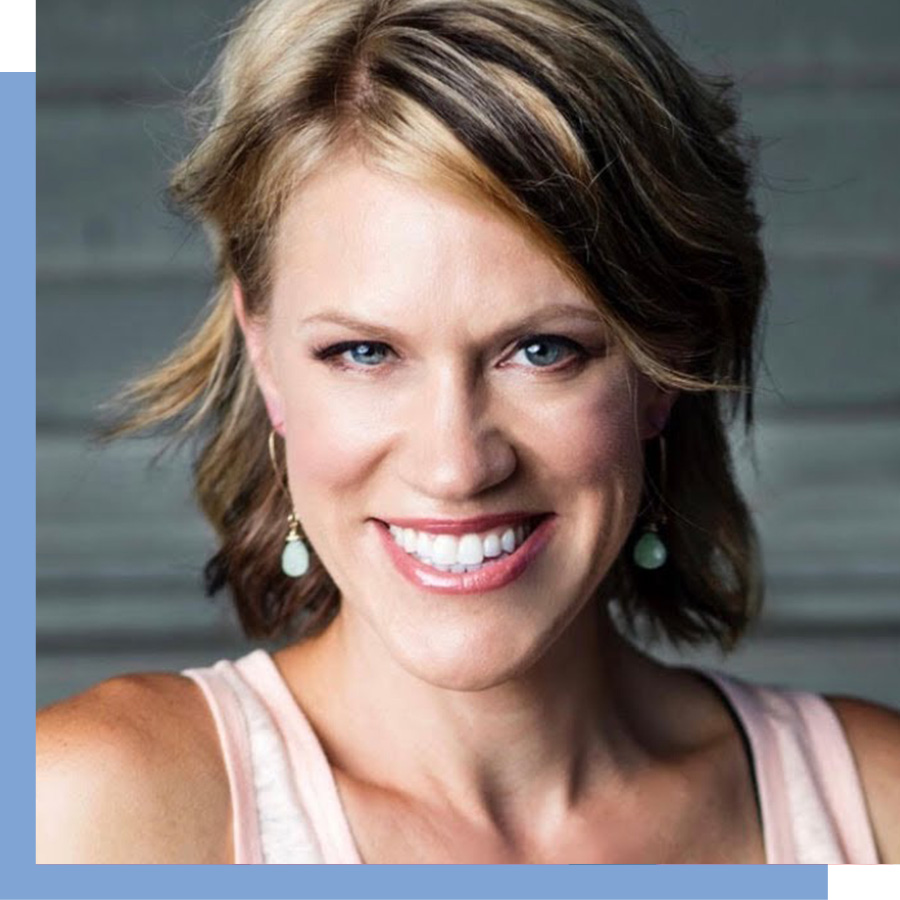 "Over the years I've had many world-changing women mentor me. However, none of them had all the qualities that Mona possesses. She is a great listener and gives the best Godly advice in the most loving manner. She has helped me learn how to balance raising four munchkins, honor my man and speak to thousands of teens and parents."
–

Tina Griffin

, Actress/Radio Host
You won't want to miss these incredible features of the MomsLikeUs Academy!
LIVE Teaching from Experts on Marriage, Parenting, Faith, and Relationships

Each month there will be expert teachers showing up in the Academy. You will be able to learn and put into practice wisdom from experts. We will be covering a range of topics including but not limited to:
Real-life, Hands-on Resources each month so you can practice what we preach!
Theory is great for making our lives less stressful and frustrating, but I want to make sure you can take what these incredible experts are teaching and APPLY it in your lives!
Each month you will receive two additional resources that will provide you with systems and structures to practice the skills you are learning!
LIVE Q&As to Get all Your Questions Answered from Your Personal Mom Coach!
Have you ever tried to implement something you've learned and just get stuck? Or maybe you just need clarity to get moving. This is what our monthly Q&As are for!
You have one hour each month to get all the answers you need to hone-in on the skills you're learning so that you can thrive in motherhood rather than feeling crushed by it!
Join an Engaging Community of Fellow Christian Mamas!
You are not alone on this mom journey! You have a community of fellow mamas who have a deep love for Jesus and want to help their husbands and children get to Heaven.
You will be able to connect with other moms, ask questions and learn from moms who are or have been where you are right now!
Plus Get Access to All These Incredible Bonuses!!
#1

My Signature Course: The No-Regrets Motherhood Blueprint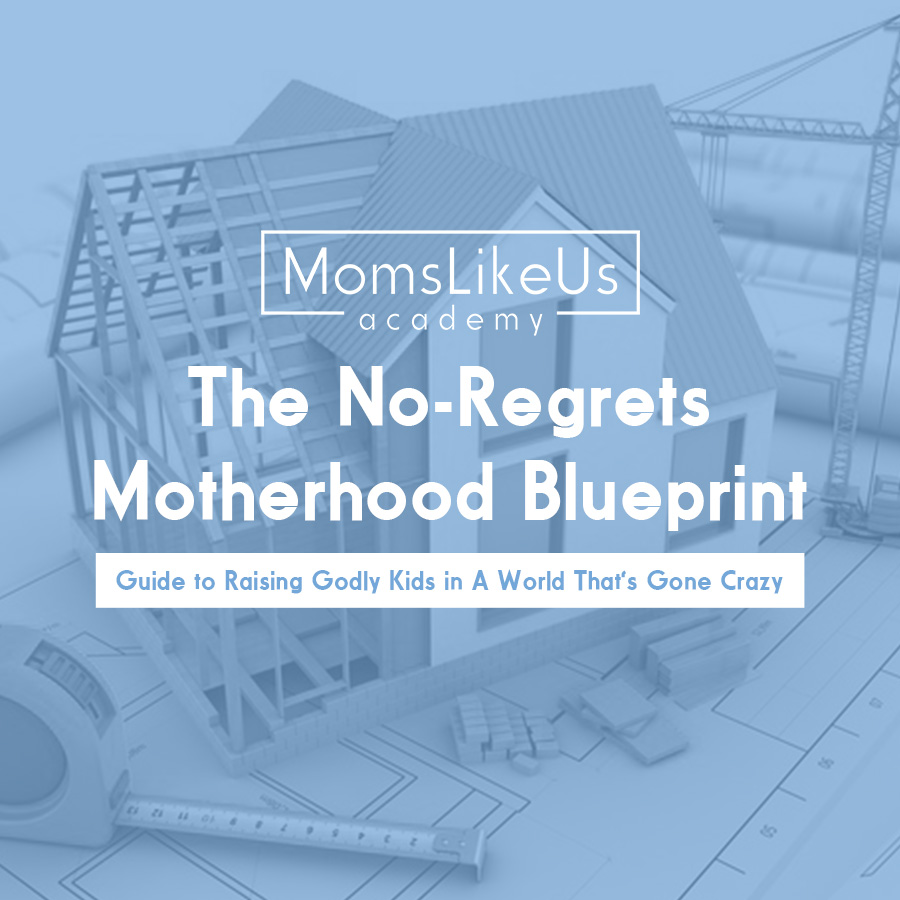 Your Guide to Raising Godly Kids in A World that's Gone Crazy
This No Regrets Motherhood Blueprint will help you to…
Valued at $299 – YOURS FREE!
#2 Self-Care Essentials That Work
Self-care is not about pushing the mess called life to the side while we get a minute of pleasure before heading back to the crazy life. I believe there are 4 lies moms believe about self-care. Lies that when believed and followed through on just bring about more frustration. Good news…self-care can be obtained and sustained!
Learn to create a self-care routine that fills you up so that you can continue to pour more into your faith, your family and your marriage!
Valued at $29 – YOURS FREE!
#3

Family Meeting Template
This is your secret key to building a strong family unit. It helps alleviate grudges and bitterness that might be brewing between siblings. Highlights connection and sets proper expectations for the family. It includes time to encourage each other so everybody is seen, heard and known. Address any issues and set proper expectations between everyone. This will help to lead your family the right way!
Valued at $47 – YOURS FREE!
#4

Magnificent Marriage Bundle
When marriage is not good you end up frustrated and then the kids get the brunt of it. This course gives you 5 videos on how to make time for your marriage along with 10 tips on how to stay madly in love with your spouse. You're also getting books and articles recommended by Mona. Plus Mona's PDF on God's secret weapon, "The praying woman." which is 31 passion prayers to pray for your husband. Lastly, a section dedicated to more intimacy in your marriage.
Valued at $147 – YOURS FREE!
Frequently Asked Questions
How is The Moms Like Us Academy delivered?

As soon as you register for The Academy, you'll get access to the online private members area where you'll immediately see all that is now available to members.

Then, the awesomeness will start.

Weekly you will receive an email with a link to the content which is in the Academy's Private members area.
We will start with The Moms Like Us Family Success System.
Then we will teach the awesomeness of The Family Success Funnel.
After that the monthly content focus will shift to topics. I listed some already.

How much time will it take per week?

First off let us make it super clear, we hate overwhelm and do everything we can to rid it from your life, so you can expect the Academy to do the same.

Each week is different. 

Week 1- The Master Classes done by Guest Experts and are usually around 30 min long. There is no homework in the master class. But you'll want to take notes. They are so good!

Week 2 – Make It Happen week. We'll give you methods, resource, or instructions to implement what you learned in the master class.

Week 3 – Talk it out with Mona. It is a time for your Questions and Mona's Answers and is a wonderful encouraging time. Watch live and ask your questions right then or watch the relay while you fold clothes.

Week 4 – Special Treat from Mona who loves to bless and overdeliver to moms.  You never know what the treat will be. It could be a recipe, a MomsLikeUs Playlist, a Starbucks gift card, or something that comes in the snail mail. It's just something to bless ya, Lil Mumma!

How do I know this Academy is right for me?

Know this. The people who get the biggest benefit from The Moms Like Us Academy are those that believe their families are a priority, are determined to live their best lives, and are ready to invest in themselves and make their dreams a reality.

Who is the Moms Like Us Academy™ NOT for?

Before we go any further, let's also take an objective look at The Moms Like Us Academy. Who won't do well with this material? It's not for anyone who just wants to kind of check things out. You can't kind of crush it at motherhood.

Getting these types of results takes a commitment to succeed. Would you want to fly with a pilot who kind of knew how to fly? Or would you rather have a pilot who committed to mastering the necessary skills. It sounds like a silly example, but it's a perfect analogy.

The Moms Like Us Academy is for people who are committed to doing what it takes to crush it at motherhood. If the intention and right attitude isn't there, this isn't the program for you and it's best not to join.

I'm all about helping you crush it at motherhood, and I'm determined to make this as simple as possible. I've seen where people get stuck, and I've developed some bonuses when you join to specifically answer these challenges so you can bust through those roadblocks.
Here's what

Jenn

took away from the Academy: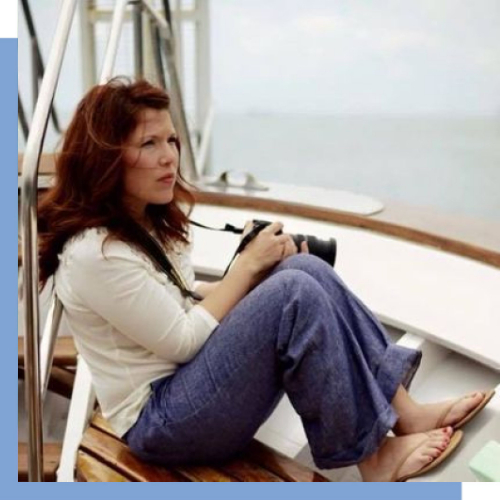 "Mona has taught me about what it is to live authentically as God created us to be. And I needed to hear that, she knows because she's been there. Pull up a chair you won't regret it."
–

Jenn Russ

, mother of four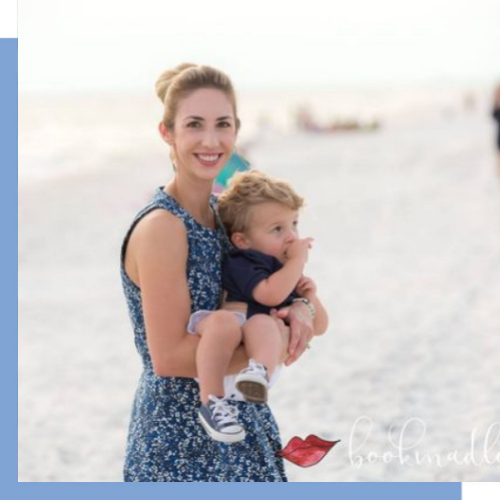 "When I started Mona's course my life was craziness. Not to worry because Mona quickly helped me transition to finding my identity as a godly wife and mother without losing myself. I have learned so much and am forever grateful to Mona and her courses."
–

Erin Nelson

, mother of two
Speaking of being intentional,
I've intentionally included a
100% MONEY-BACK GUARANTEE

.
I want to let you know that, you can move forward today, completely protected, You are protected by my unconditional one hundred percent money back guarantee. And just so there's no confusion. I want to make things perfectly clear.
When you sign up today, you're completely protected. you've got thirty days to check everything out. One hundred percent risk free, which means if you're not satisfied with the Academy after you check it out for any reason or no reason at all, all you need to do is just send us a one-line email letting us know you'll be issued a full and courteous refund for your purchase. No hassles, no questions, no hoops to jump through, which means that you can sign up today and check out the training for yourself one hundred percent risk free, even if you're just curious. In fact, there is nothing holding you back from signing up.
Oh my… so much good stuff!
Let me recap for you…
And just who's behind this thing?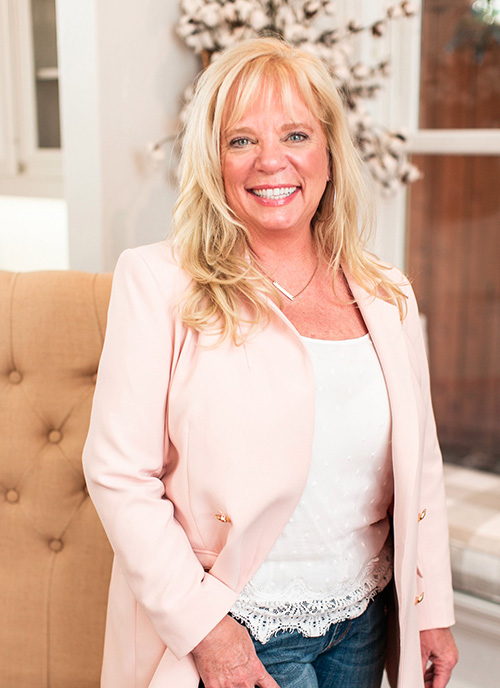 Mona Corwin is an International Speaker, Podcaster, Host of the MomsLikeUs Do ThingsLikeThis Show on Liftable TV Network and the Founder of The MomsLikeUs Academy. But most people just lovingly know her as Mona the Mom Mentor. 
She's the "been there done that" voice to moms for over 25 years helping them crush it at motherhood instead of motherhood crushing them. Because as she always says, "Motherhood isn't a natural talent it's a skill and you can learn it!" And she's their greatest cheerleader.
Mona's coaching dispels the never enough syndrome and points moms to God's word for the soul satisfying truth that what you do as a wife and mother is one of the most valuable acts on this planet. 
She's about going deep fast because in today's world we don't have time to float through motherhood. It's vital that we mother well. That we safeguard our marriages and we become the women God created us to be.
No matter where you find her be it on her Liftable TV show, Podcast, The Academy, or a corner table in a coffee shop you'll experience real authentic teaching delivered honestly but tenderly. Real solutions and resources that point you in the right direction with the encouragement you need and always a warm hug.
Monas published books (available on Amazon and Lifeway Bookstores):
Mona's most popular talks:
The Three Red Hot Secrets for Winning in Marriage.

Character for a Crazy Culture: Raising Kids Who Can't Be Crushed By Culture.

Character for a Crazy Culture: Raising Kids Who Can't Be Crushed by Culture.

Authentic Womanhood: Femininity and the Secret No One Will Tell You.

Psst… Help! I Don't Know How to Study My Bible.
Thanks lil' mumma!
I couldn't be more passionate about this program and committed to helping you crush it at motherhood. Please don't hesitate to let me know if you have any questions prior to enrolling.

JOIN THE WAITLIST
We're currently making some AWESOME updates to the Academy. If you're interested in registering, please sign up below & you'll be the first to know as soon as it goes live again.